It as been an absolutely crazy couple weeks here at SFC Design Group.  We are expanding the office and have added a new designer to help with Youtube creation.   Video is hot right now!
This past week we worked with Captain Eric, in Erie Pennsylvania. Eric had a vision of a web marketing plan that included our professional charter fishing style in a not so professional market place.  It was our job to bring his ideas to production while adding our expertise along the way.
BRANDING
Every brand starts with bringing our team and customer together including myself to determine ideas such as business names, logo illustrations, web design and print design.  By having the entire team in the same room, we can bounce ideas off each other that fit like a glove during the process.
So our logo developer Brian communicates with our web designer.  This allows them to determine size, colors, etc that fit into the website in the next step.
Our web designer Irvin, then works with our coder Victor to determine the best flow and layout of the design.  All 100% custom design and hand coding.
And while all this fire is going down, myself and Tim are are communicating with everyone to develop high quality copy and brand identification.  We are even talking SEO and PPC at this point to ensure that we get a final product that produces when we start the digital marketing campaigns.  And we want it to produce fast!
LOGO DESIGN
Captain Eric, a Lake ERIE walleye fishing guide gave us some great direction to produce a fun logo that will not only be featured as a big part in his website, but also his print design such as shirts, business cards and rack cards.  Brian spent a lot of time getting the walleye just right, but it was time well spent.  Just check out this first draft!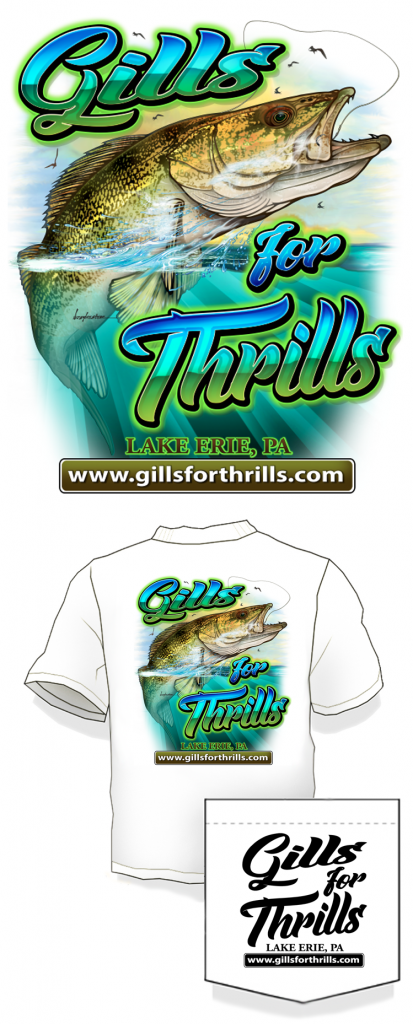 WEB DESIGN
As the logo is finalized, Brian passes it on to Irvin for the start of the custom website. Irvin is quite the surgeon in photoshop and illustrator.  He goes over every pixel and is an absolute perfectionist with a great eye for design and how customers look at websites.  After all, there are a ton of web designers out there, but having one that understands your business and more importantly the customer experience is a huge and the reason our guides crush it.
And out came this!

This piece of art is ready to be framed and coded (or put on your wall).  A few tweaks and it is sent to Victor's desk to get chopped up into xhtml and a custom WordPress theme.  Wordpress allows our clients to have full management of their website including updating rates, adding photos and fishing reports.
And while all this is going on… We are working on business cards, rack cards, brochures and more.
PRINT DESIGN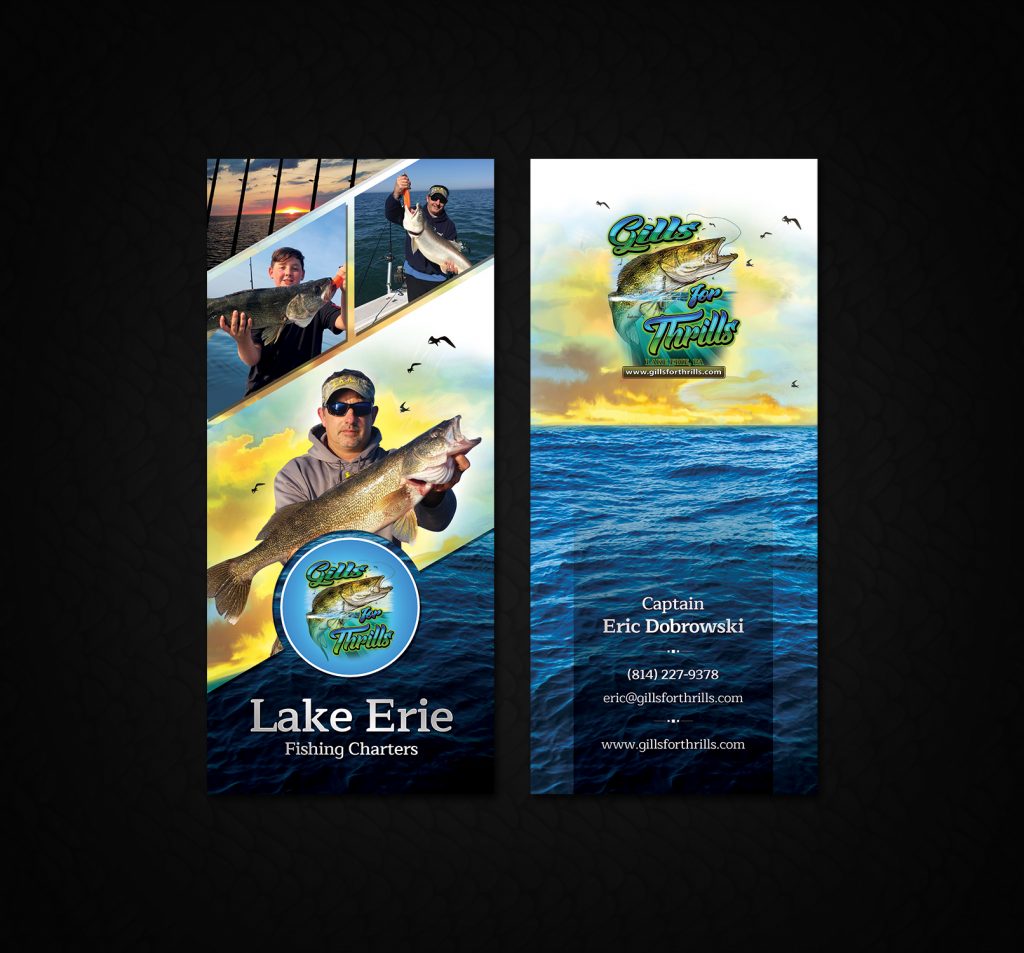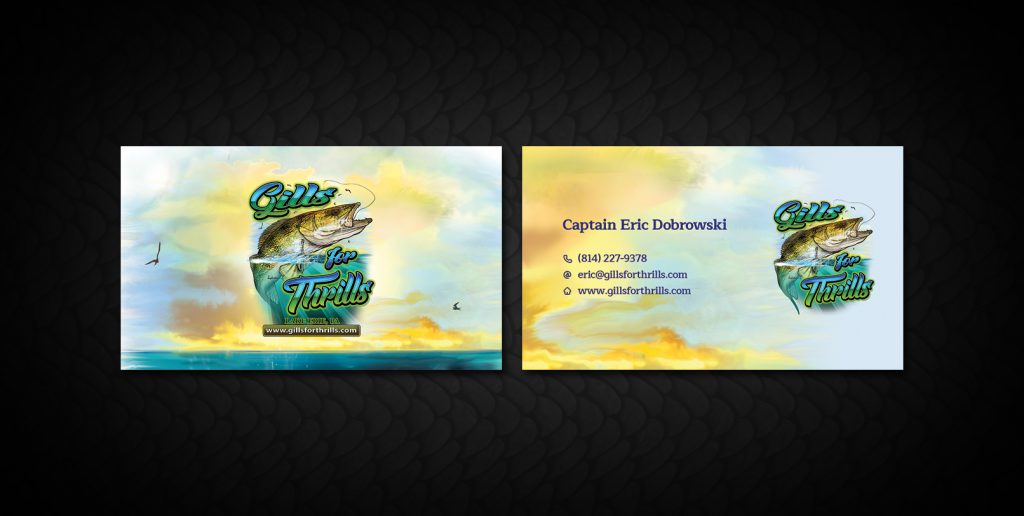 And the list goes on and on.  We are a strong believers that with the highest quality digital marketing products, our fishing guides have a major advantage over the competition.  And while a website is no more than a business card online until it is marketed, our strongest area of expertise is to drive quality leads using SEO and SEM strategies.
Visit:  www.gillsforthrills.com
If you are serious about your fishing guide business, I recommend you start by reading The Charter Fishing Business Kit.  In this book, I give you an inside look into our secret sauce used here every day at SFC Design Group.