With a great team come great success. I credit all our high ROI digital marketing success to our team. We all started from the bottom and work seamless with each other. When we have new hires, they work side by side with me on things as petty as fonts (fonts are actually NOT petty!). Even if they are marketing geniuses I need to connect them to our unique process of creating "digital assets".
When we got the call from Captain Tim of Southern Gentlemen Fishing, I knew this was a team project that would get the love from each one us equally. We treat each project as if they are our own business. This is why we love working with fishing guides so much. As fishermen and marketers we bring expertise to the table that took us years of fine tuning – it's a never ending process we adore.
But sometimes you need an outside eye. You need to get in the head of the person booking a fishing trip that really knows very little about fishing. And that's why we brought in our newest member of the team, Jose.
Jose brings great marketing experience and fundamentals from the University of Florida. Oh ya, now we have two UF graduates here. How is this going to work during football season?
Jose has experience in hospitality as well, which is what drew me to him. He is young and ambitious. So I exposed him to the entire project and got to see the process through his eyes which made quite difference. We spent hours talking about page flow, call to actions, page speed, etc. Just exactly what it takes to book a charter. He even read the Charter Fishing Business Kit I wrote.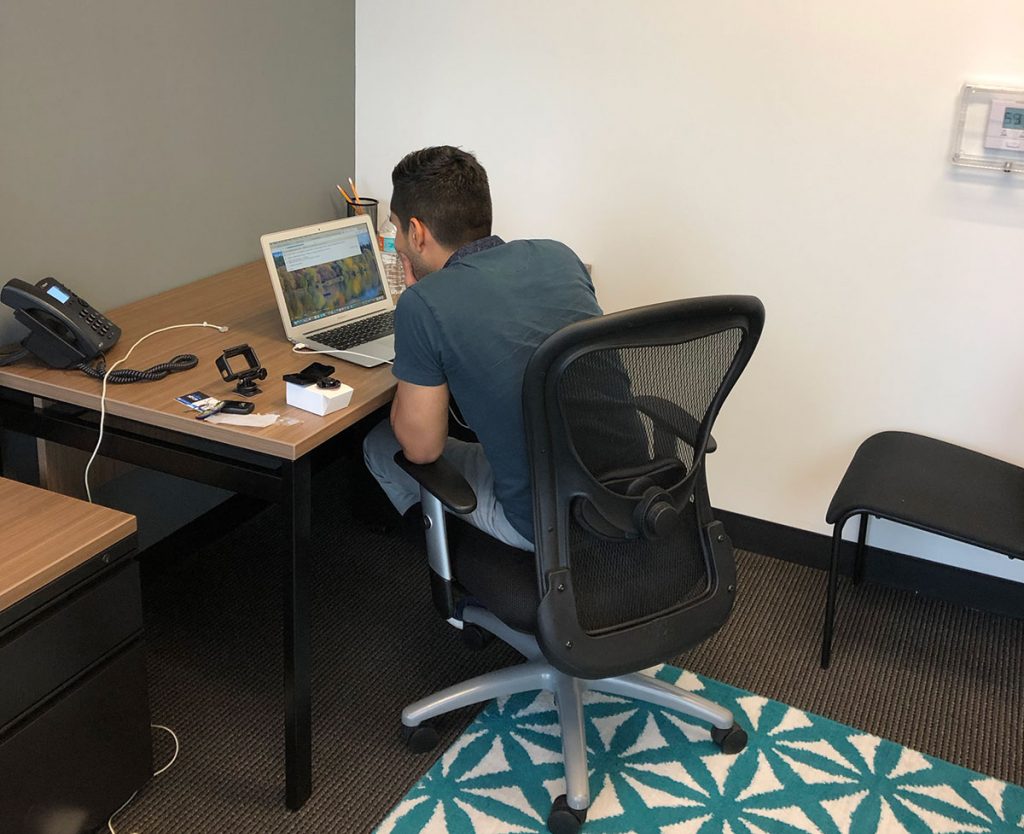 Once we developed a wire frame we went to photoshop as a team with Irvin. And of course he nailed it on the first mock. Well, not exactly. You see Captain Tim has one heck of a creative sense. He contributed a ton including the colors, placements, etc to get from GREAT to PERFECT.
Then we moved on to coding, where we hand code the html and then develop a custom WordPress theme using Adavanced Custom Fields. This allows us to give the customers admin access to their control panel and makes changes easily.
While all this was going down, Tim O. our content developer was formulating the perfect copy and running it by the team including Jose. We discussing pricing layouts, photo placements, contact forms, etc. All criteria that customers need to see at the right time in order to pick up the phone and call with a credit card in hand to book a charter.
The most important piece of this website was now going to be mobile. All websites we build are responsive, meaning they adapt to any size browser. Here's what I mean: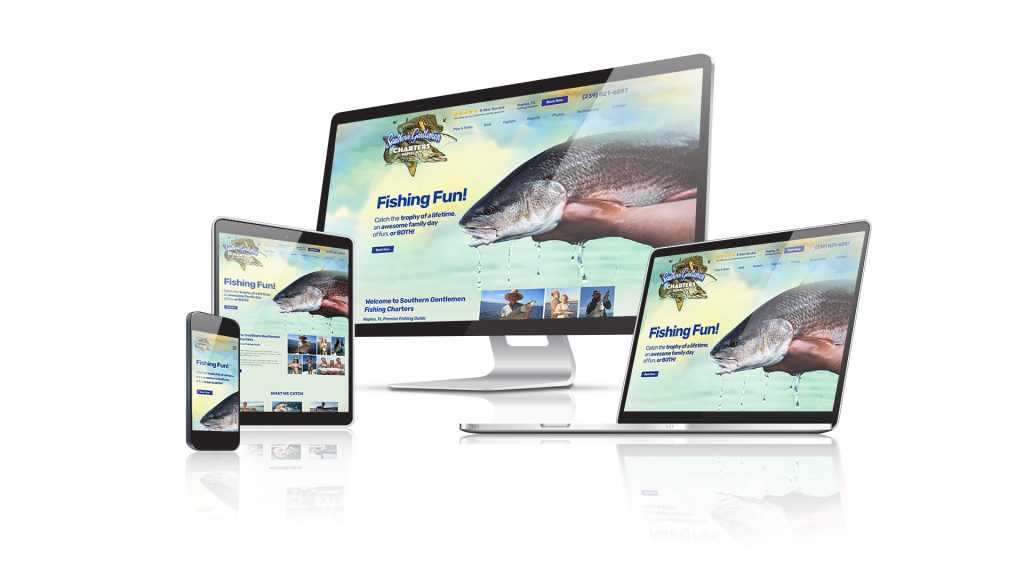 Whether you are on a 30 inch screen or a 5 inch phone, you will see this website just as we intended. With no zooming, pinching, or scrolling left to right. It needs to be perfect and CONVERSION IS EVERYTHING.
Now we are live, we a have beautiful online asset ready to work. But it really is nothing more than a BEAUTIFUL business card online, almost useless without a marketing campaign. And here is where we really shine. We start with Google Ads. It won't take along to that phone ringing and booking trips, but it all starts with a properly executed website.